Search results
Thomas Cat Litter (5 L), €7.50
THOMAS® Cat Litter - a purely natural product for reliable cat hygiene. Simply clean, reliable & good quality! Cats are by nature quite demanding when it comes to cleanliness and hygiene. Cleanliness is therefore particularly important when it comes to the cat litter tray. With THOMAS® Cat Litter the high demands of your cat will be met. THOMAS® Cat Litter is highly absorbent and effectively reduces unpleasant odour. The specific size of THOMAS® granules means they do not stick to your cat's paws or coat. Your home stays as clean as your cat does.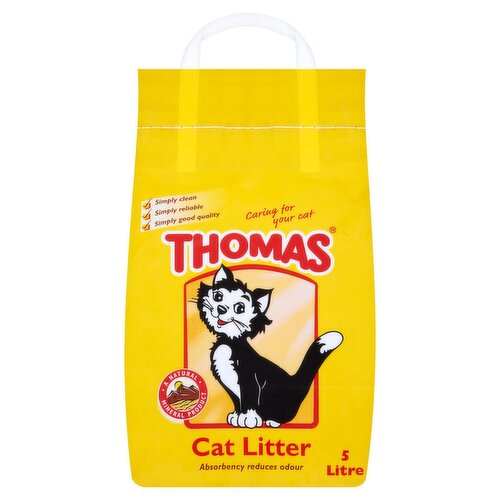 Thomas Cat Litter (5 L)
Open product description
Can't find what you're looking for?