Search results
Birds Eye Beef Burgers 4 Pack (227 g), €3.75
Why does it say 100% Irish Beef if it's 76% beef? 100% Irish beef means we use only Irish beef in our range. The other 24% relates to the other tasty ingredients such as the onions and seasoning.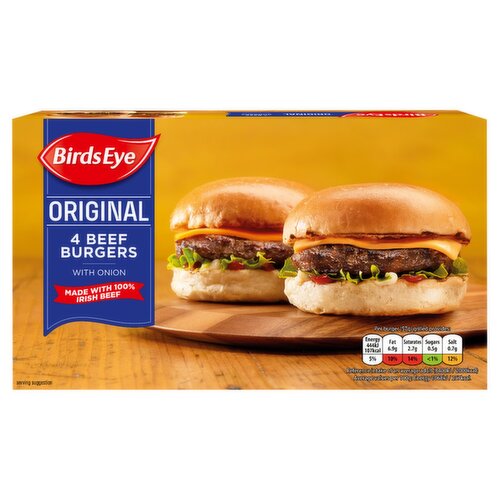 Birds Eye Beef Burgers 4 Pack (227 g)
Open product description
Can't find what you're looking for?